Jamie Hutson, Bio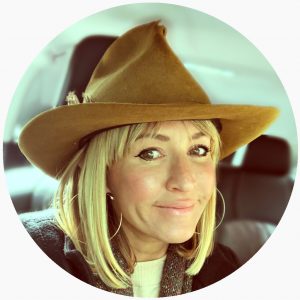 Hello, my name is Jamie Hutson. I am a professional graphic designer, & front-end developer, I am also an artist at heart.  I work remotely and directly for myself through Alpha Design & Development. I have been coding and designing for over 10 years, I have been drawing and painting all my life. I earned a BA in Computer Animation from Full Sail University in Orlando, Florida in 2005.

Major passions are travel, philosophy, science and art… I will never pass up a good stand up, a great beer and love almost anything French New Wave (especially, Jean luc Godard).
Work Experience
ALPHA D+D - Sarasota, Florida & Santa Fe, New Mexico
Owner, Front-end Designer and Developer
ALPHA DESIGN & DEVELOPMENT
Assist small businesses and non-profit organizations with marketing and online presence.
Responsibilities include, but are not limited to: branding, web design/development, userinterface/user experience (UI/UX), project management and web hosting.
Collaborate with individuals and groups to create a consistent and accurate representation across all
2015 - present
ADVIDA - Sarasota, Florida
Lead Front-end Designer and Developerhttp://www.advida.com/
Created conceptual art, presentations, branding, content management.
Managed projects to ensure on-time completion.
Directed UI/UX development from concept to implementation.
Ensured UI/UX consistency across multiple projects and platforms.
2010 – 2015
NEXGEN - Munich, Germany
Art Lead Online/Print
Designed marketing materials for online travel within European countries.
Responsibilities included branding, content layout, UI/UX.
2008 – 2009
POINT EAST LLC - Hong Kong, China and St. Petersburg, Florida
Assistant Creative Product Designer
Assisted and mentored under Tim Kelly; focusing on product design and development.
Integrated traditional art and graphic design skills to design product concepts and specifications formass production and worldwide distribution.
Clients include Disney Land Paris, Coca-Cola, Universal Studios, Disney World, Sea World, andBest Western.
2010 - 2013
Design & Development Skills
Static Development
HTML
Photoshop
Illustrator
january 2017
Styling & Motion Graphics
Interaction and Animation
All
BOOKS
CODING
FINE ART
LOGO DESIGN
PEOPLE I LOVE
TRAVEL